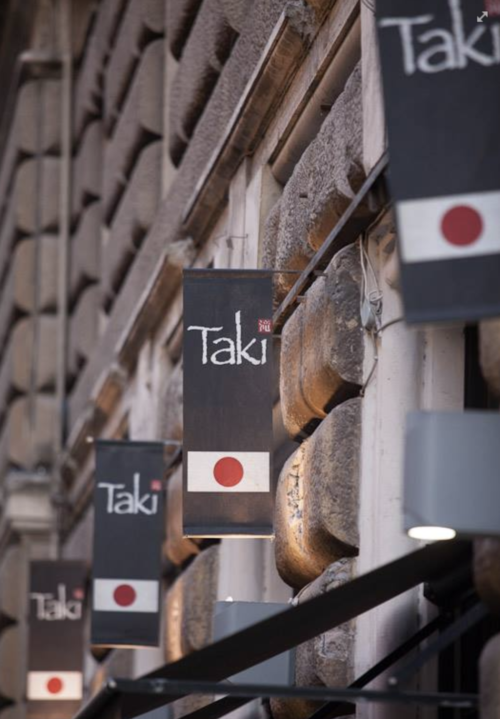 Sarà Alessandro Maola Comunicazione ad affiancare Taki per l'ufficio stampa.
Taki è uno dei primi, più noti e più "tradizionali" ristoranti giapponesi in Italia. Nel cuore di Roma, un luogo che è molto di più di un ristorante. Un microcosmo che riproduce con maestria e passione l'atmosfera di questa terra lontana. Dall'arredamento alla musica, dall'acqua alla luce, alle piante, dal cibo alle persone che lo animano. Ed uno dei pochissimi certificato dal "PROGRAM OF JAPANESE FOOD AND INGREDIENT SUPPORTER STORES OVERSEAS".
Taki è parte dei Gruppo Vitti.